I'm so happy to have Kathleen at the blog today~!!! As you may know Kathleen Bittner Roth is the author of the recently released novel, A Duke's Wicked Kiss which came out two days ago!!!
A Duke's Wicked Kiss
Author: Kathleen Bittner Roth
Genre: Historical Romance
Length: 300 pages
Release Date: August 26, 2014

Synopsis:

Miss Suri Thurston knows the pain of abandonment. Intent on confronting the grandmother who tossed her to the lions, she travels from England to her birthplace in India. Her plans run afoul when she encounters the man who, ten years prior, left a mark on her soul with one stolen kiss. But he is a duke, and far beyond the reach of even her dreams.

The duke of Ravenswood, secret head of the British Foreign Service, has no time for relationships. His one goal is to locate and eliminate key insurgents involved in an uprising against the British East India Company before it's too late. But when Suri appears in Delhi, his resolve is tested as he finds his heart forever bound to her by the haunting kiss they shared once upon a time.

With Suri's vengeful Indian family calling for her death and insurgents intent on mutiny tearing their world apart, can their love rise above the scandal of the marriage they both desperately want?
~~~~~~~~~~~~~~~~~~~~~~~~~~~~~~~~~~
Welcome Kathleen! Thanks for visiting today and letting me interview you here for the first time at Doing Some Reading. I hope it's not too cramped in here so make yourself at home.
But first off I want to congratulate you on your latest release. That must have been exciting.
Now to the interview!!!
1. So, what is your day like when you're Not writing?
Thank you for your kind words, but oh, dear, I'm never NOT writing. Even if it's only five hundred words. I feel empty without writing something. On a lean-writing day, I'll take a long morning walk in the park. I live in Budapest, Hungary, one block from City Park, which is an awesomely beautiful green space that includes a castle, a zoo, a lake and some incredible thermal baths. A couple of hours later, I'll return home, change clothes and meet a friend or friends for a long, lazy lunch in one of the city's fabulous restaurants or ornate coffee houses. After that, I'll return home where I might watch a movie or read. Like writing every day, I read every day.
2. How has your life changed since becoming an author?
My life has changed tremendously. I am currently in the U.S. for six months while I am touring to promote my books (I've been fortunate in that I have two publishers and four books releasing in 2014 and one so far in 2015). I can't seem to stroll into a store without the subject of books coming up. I end up chatting with the store proprietor far too long, but it's so much fun! I do love the social aspect of connecting with readers.
3. What inspired you to write your first book in the series?
Frankly, I started writing A Duke's Wicked Kiss three months after my husband passed away. Writing was my way of overcoming grief. Perhaps I should say I had the discipline to get out of the way and let the story write itself. I immersed myself in researching the time period, Indian customs, clothing, and how the British East India Company controlled that part of the world for so long.
4. Plotter? Panster?
Most definitely a pantser!
5. Did you have it all planned out before hand with heroes and heroines for this book/series or did they just suddenly ended up being the one?
I had no plans when I sat down to write A Duke's Wicked Kiss.I had studied the craft of writing, I knew I had a deep desire to write, and that a book was trying to make itself known, so I placed my fingers on the keyboard, looked to the heavens and said to my late husband, "This one's for you, but I need a little help here." My fingers started flying across the keyboard and in no time, I had the first three chapters completed. With all the research and working with my critique group, it took me about six months to write the story and another two to revise and edit before I sent out a few queries.
6. What was one of the most surprising things you've learned in writing this book?
I learned that no matter what I write, it never fails to surprise me when a secondary character pops up out of nowhere, and with so much depth and personality that he deserves his own book. Loving Lord Trent will become book two of this series, Her Majesty's Gentlemen Spies.
7. Related to #6, Were there any challenges (research, literary, psychological, logistical, accuracy) in bringing it to life?
I pretty much answered this in relation to the psychological aspect, but hard as the circumstances surrounding me were, I knew that writing was my panacea. I knew I my heart that A Duke's Wicked Kiss was a gift being presented to me, so I steeped myself in it, lived and breathed it, and let writing the story help me heal. I needed to step back in time, away from the present day and bathe myself in the research. I also knew I needed to write something that filled my heart with warmth and joy and that had a happy ending. Through it all, I ended up falling in love with the beautiful city of Budapest, where I remain—for how long, I do not know, but if there's anything I've learned these past four years, it's to embrace the moment. Oh, and did I mention that A Duke's Wicked Kiss was a finalist in the prestigious Romance Writers of America Golden Heart Contest?
8. How much of the book is "realistic"? (e.g; using real character personalities, history, life experiences, visited the area setting, killed off an enemy, etc…)
The historical aspect is based on fact, even down to Mister Vámbéry, a Hungarian who spoke twenty-five languages (Imagine that—twenty-five languages)! Suri, her family, and the Duke of Ravenswood are figments of my imagination, of course, but the aspects of the war and the leaders involved are based on fact. Oh, and cheetahs were kept as pets in royal families, so the one I wrote about was a composite of all the cheetahs I researched. I particularly enjoyed researching the Indian clothing. I spent hours on end getting those details right. At one point, I visited an Indian clothing store and tried on both the women's and men's garb so I could get a feel of what my characters were wearing.
9. If you had to do it all over again, would you change anything in your latest book?
I can't think of anything I'd want to change. As I said, the story pretty much wrote itself (that doesn't mean I didn't work hard on it—I did).
10. Where can we find you next on the road "if" you're planning a trip for: book signings, conventions, book readings, author/group chats, events, etc…?
I'm in the U.S. until January 21, 2015. I'll be in San Antonio, Texas for my book release party at The Twig, a lovely bookstore in downtown San Antonio. I'll also be guesting on SA Living which airs on the local NBC affiliate. October and November will find me in the Seattle area. I'll attend the Emerald City Romance Writers Conference October 17-19 where I'll be signing books. December will find me in Southern California at various book signings including a reading at Lady Jane's Salon in Orange County. In January, you can find me in Fort Myers and Jacksonville, Florida. Check my website for details.
11.  What was the hardest part about writing this book?
I really can't tell you what the hardest part of writing A Duke's Wicked Kiss was because the writing and research brought me such peace amid chaos. I had just lost my husband, I was dealing with the legalities of the loss, and trying to survive in a foreign country where the language is considered the second most difficult in the world to learn. I consider the writing of this book a kind of buried treasure. It brought me joy.
 12. What's your future goal? (personal, writing, new series, vacation, etc…) What are you working on now?
I'm presently working on more than one project: A WWII novel; the sequel to A Duke's Wicked Kiss, and the sequel to The Seduction of Sarah Marks. October 7th and November 4th will bring the release of another series called When Hearts Dare with another publisher. Book one is titled Celine. Book two is called Alanna. Book three, Josette, will release in September 2015.
By the way, I'm going to London in a week, September, have any tips for this beginner aboard and solo traveler?
Good for you! First of all, just have fun. I love traveling alone. People will help you out if you are lost or confused. Take as little luggage as you can manage (my late husband and I went on a three-week trip one time with only a carry-on). And if you can at all manage it, please, please treat yourself to a side trip to Budapest. There are lots of cheap flights to take you there and back. I've lived in a lot of places, but never in one as magical as Budapest. Good luck!
Thank you so much for visiting the reading room Kathleen! I cannot wait to see what you have plan for us next!
Thanks for having me. This has been most enjoyable. I'll be back in the states next summer. See you then!
About Kathleen: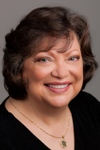 Once Kathleen Bittner Roth realized making a living was not the same as making a life, she blazed her own trail by founding a successful well-being center, walking on fire, marrying in a castle in Scotland, scuba diving in dangerous waters, and learning to ride her Arabian horse English style. She has somehow managed to live in six U.S. states and several foreign countries. Currently residing in Budapest, Hungary, she still keeps one boot in Texas and the other in her home state of Minnesota.
Kathleen considers writing romance a wonderful venue for creating characters faced with difficult choices, and who are forced to draw on their strength of spirit in order to overcome adversity and find unending love.
A member of Hearts Through History Romance Writers, and RWA's The Golden Network chapters of Romance Writers of America®, Kathleen reviews books for www.historyundressed.com, and has been a guest numerous times on radio, television, and on various writing blogs. She has won or been a finalist in numerous writing contests, including the 2012 Romance Writers of America Golden Heart®.
You can find Kathleen on Facebook, Twitter, Goodreads, Pinterest; among the authors at www.dashingduchesss.com, and www.ghfirebirds.com, or by visiting her website at: www.kathleenbittnerroth.com.